Cost-effective and mobile cooling for the entire O.R staff!
These vests allow for freedom of movement while providing effective cooling at a great value. Multiple cooling packs efficiently and effectively cools the body in any environment, under or over clothes.
---
Choosing The Ideal Cooling Vest
Polar has a large line of vest styles, colors, sizing, fabrics, and cooling packs! Check out the link below to learn more about which vest will be best for you!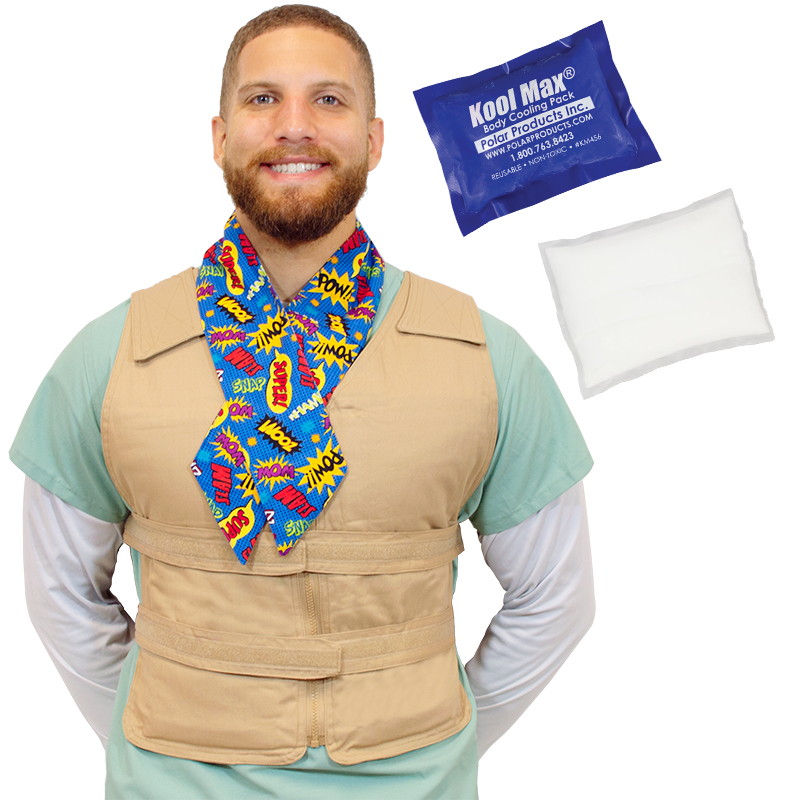 ---