If you have multiple sclerosis and meet financial eligibility guidelines, these non-profit organizations will provide you with cooling garments at no cost!
Polar is a proud supplier for the outstanding cooling programs offered by the Multiple Sclerosis Association of America (MSAA) and the Multiple Sclerosis Foundation

(MSF)

.

Please contact these organizations for more information and to find out if you qualify. If you have any questions or would like a product recommendation, please call us at 1.800.763.8423 and we will be happy to help!
Are you a non-profit? Polar has special programs to assist your work with medical conditions that result in heat intolerance.
Click here for more information.
---
The following best-selling Polar cooling garments are offered though the MSAA Cooling Program:

"Dear Polar Products People,
Thank you and MSAA so very much for my cooling vest. I never knew there was such a thing as a cooling vest until I saw it on Facebook by multiplesclerosis.net I was thrilled to learn such a thing exists! I went to the MS Association of America to apply for my awesome, wonderful Polar Products Cooling Vest. It's been such a blessing. Total life changer. I'm actually able to leave my house and DO things! Just can't thank you and MSAA enough.
Sincerely,
Erin C.
PS: Stupid MS + Heat = Bummer"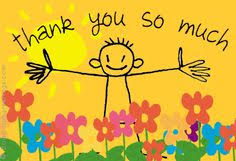 ---
Multiple Sclerosis Foundation


Call MSF at 1.888.MSFOCUS (673.6287)

Please Note: The MSF Cooling Program Cycle begins on February 1st and continues through June 1st.
The following Polar best-selling cooling garments are offered though the MSF Cooling Program:




A pair of Performance Quick Dry Wrist Wraps
Cool58® Neck Wrap in your choice of solid color or art print
Your choice of cooling hat; Baseball, Bucket, or Straw




Men's Fashion Vest with your choice of Kool Max® or Cool58® Packs

(See the difference below!)

Deluxe Neck Tie with three of our most popular cooling packs: Kool Max®, Cool58® and Quick Cool
Your choice of hat and cooling insert!



BUY THIS KIT HERE!
BUY THIS KIT HERE!
BUY THIS KIT HERE!
---

Polar's Fashion Vests are compatible with two types of cooling packs. Choose the one that's best for you!
Kool Max® Packs




Water-based packs require a freezer and offer the highest level of cooling.

Pockets are insulated for comfortable cooling.

Cool58® Phase Change Packs




Packs freeze at a constant 58 Fahrenheit.

Can be charged in ice water. Ideal choice when freezers are not available.
"THANK YOU for you products! I have MS and your cooling products are the best.
I recently received the Polar Fashion Cooling Vest and Neck Wrap through the MSF Cooling Program. Everything is wonderful. I am a US Army retired veteran and I love your products. I have been talking to my Neurologists about your products. I expect them to contact you. Plus my family and friends want to take and use mine! (not happening
).
Judy J."