Do you have a story to share? E-mail your video or photo testimonial to polar@polarproducts.com and we'll send you a
$25 Polar Gift Certificate!

Click here to see customer photos.

The Polar Life Pod w/ Bill Graessle - Skull Sessions Podcast #7

Hot & Cold Therapy wraps from Polar Products that help ease the discomfort of neuropathy, pain, swelling and stiffness. I use them primarily for MS related nerve damage and migraines.



Hot & Cold Therapy wraps for MS and other health needs

Hot & Cold Therapy wraps from Polar Products that help ease the discomfort of neuropathy, pain, swelling and stiffness. I use them primarily for MS related nerve damage and migraines.



Polar Life Pod | Sideline Review | Sports Medicine Concepts

Information on heat sensitivity with multiple sclerosis and some products that can help us stay cool. Thank you to the Multiple Sclerosis Association of America, Polar Products and Tenacious Work Gear.



Heat Sensitivity with multiple sclerosis and keeping cool

Information on heat sensitivity with multiple sclerosis and some products that can help us stay cool. Thank you to the Multiple Sclerosis Association of America, Polar Products and Tenacious Work Gear.



MS and Heat: Beat the Heat with Kool Max Cooling Vest

If you are living with multiple sclerosis or other chronic illness you may have a heat intolerance. I recently had the opportunity to try out a cooling vest when I was sent a Kool Max cooling vest by Polar Products. I wanted to conduct some tests to see if cooling vests really made a difference. It was important to me that the vest was comfortable, easy to move in and didn't obstruct my routine. To review the Kool Max, I tested it in tough desert conditions



Polar Products Phase Changing Cooling Vest and Neck Wrap

We show you our Phase Changing cooling vest from Polar Products. This is a vest we can use to stay cool for up to 3 hours. We use the vest under our mesh motorcycle jackets to stay cool in the Arizona summer heat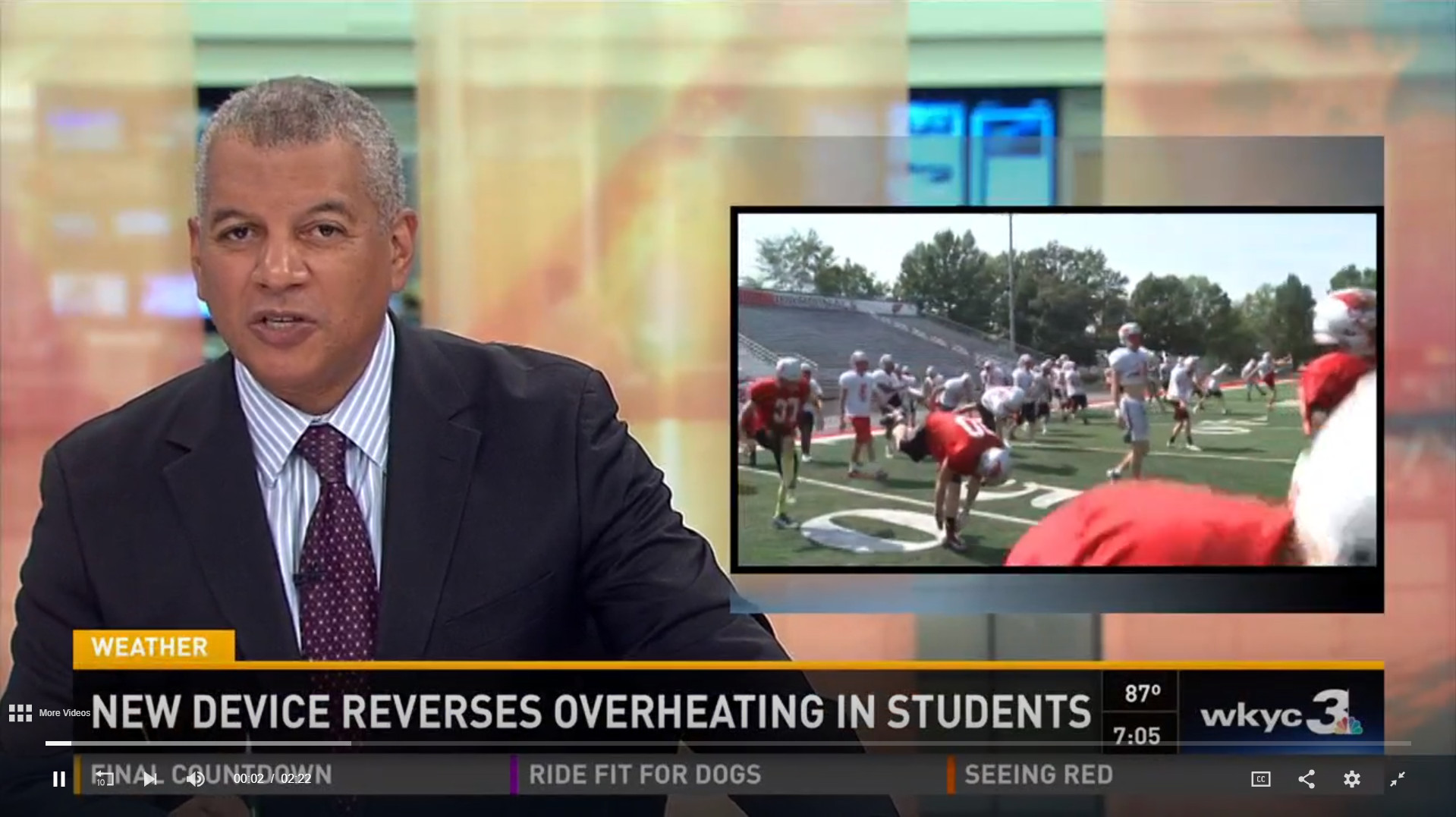 Lake Health provides Polar Life Pods to protect high school athletes
Lake Health provides Polar Life Pods to protect high school athletes


Polar Pods help prevent athletes from heat stroke on the field
Polar Pod is now on the sidelines here if the core body temperature does go to high. You simply load the player inside, and start loading cold water and ice into the pod until it's full and you zip it up for holding.


Va. Schools Using New Device to Treat Overheated Athletes
With sports practices starting, high schools in Virginia are using a new device to treat overheated student athletes.


'Rubber sleeping bag' newest device for heat emergencies
As temperatures soar over the weekend, athletic trainers have a new tool to help athletes who suffer in a heat emergency.