Cold Water Immersion
The Polar Life Pod® is an innovative new portable immersion system to assist in the cooling of individuals.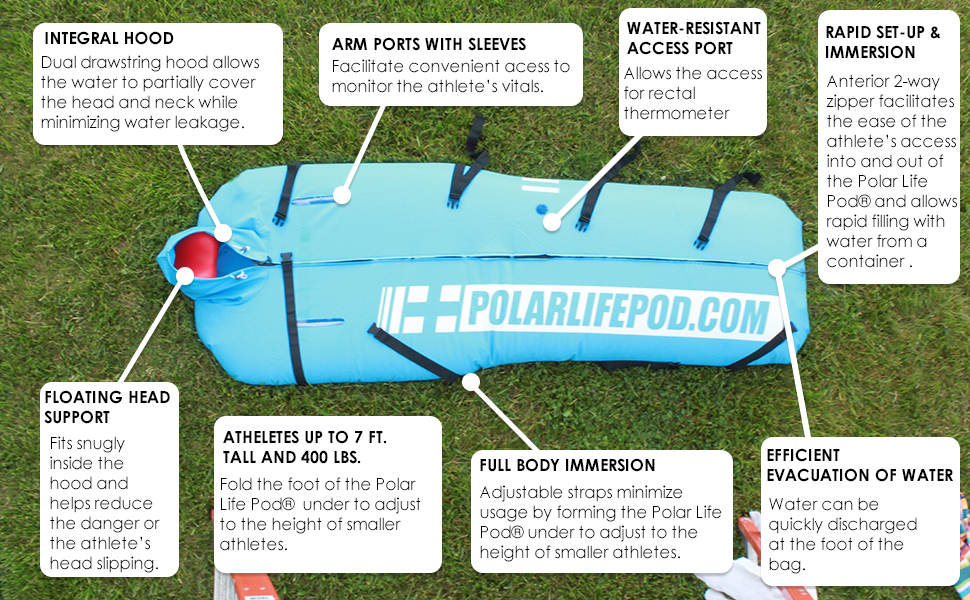 Rapid set-up and immersion of the athelete.
---
Requires only four to six 10-gallon containers of ice water.
---
Effective and safe immersion of the body, neck and back of the head.
---
Fits individuals up to seven feet tall and 400 pounds.
---
Adjustable to fit smaller atheletes.
---
Hot & Cold
Therapy
While your body is pushing itself to the max during the game revitalize and soothe it after with our therapy equipment.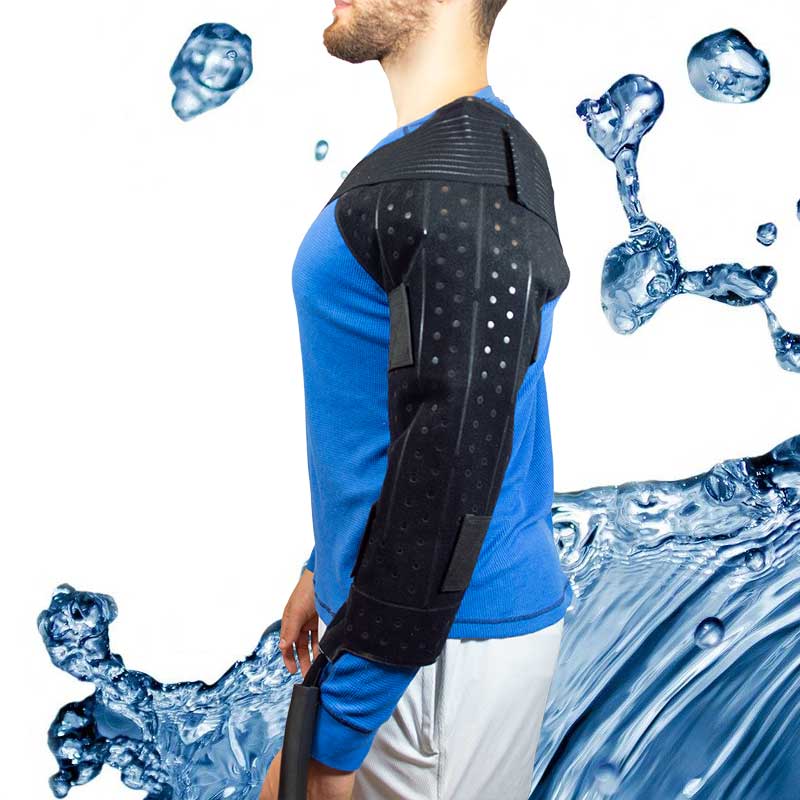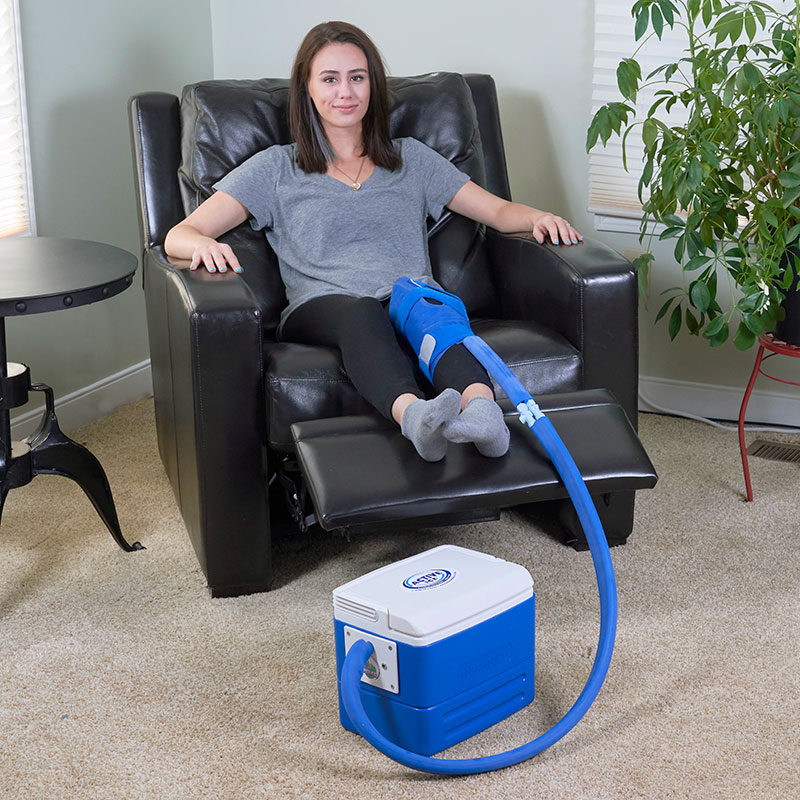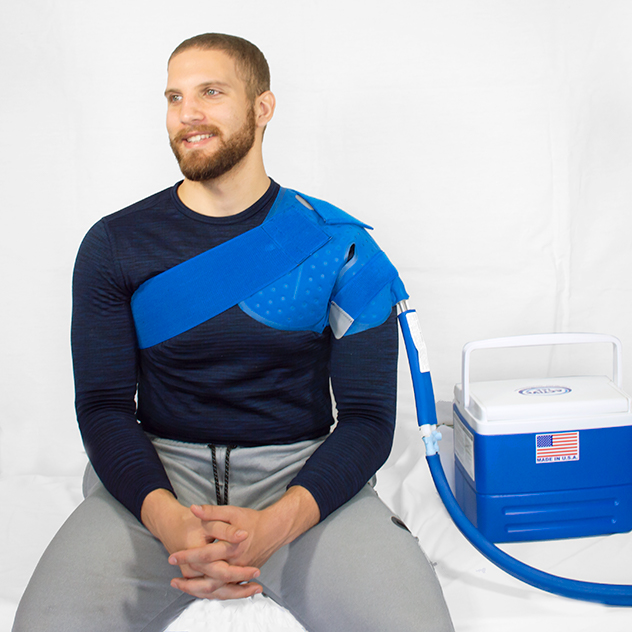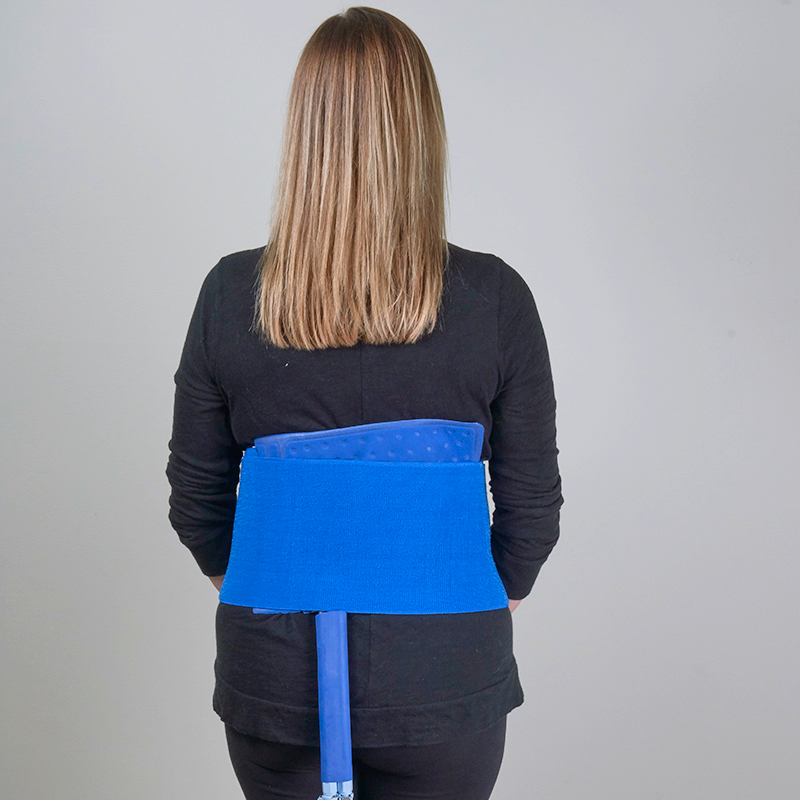 Our cold therapy system is designed to speed rehabilitation and reduce pain after surgery or strain. Our system costs less than 1/10 that of Game Ready Systems while providing the same cold therapy benefits. We have a bigger ice reservoir and elastic straps provide gentle compression.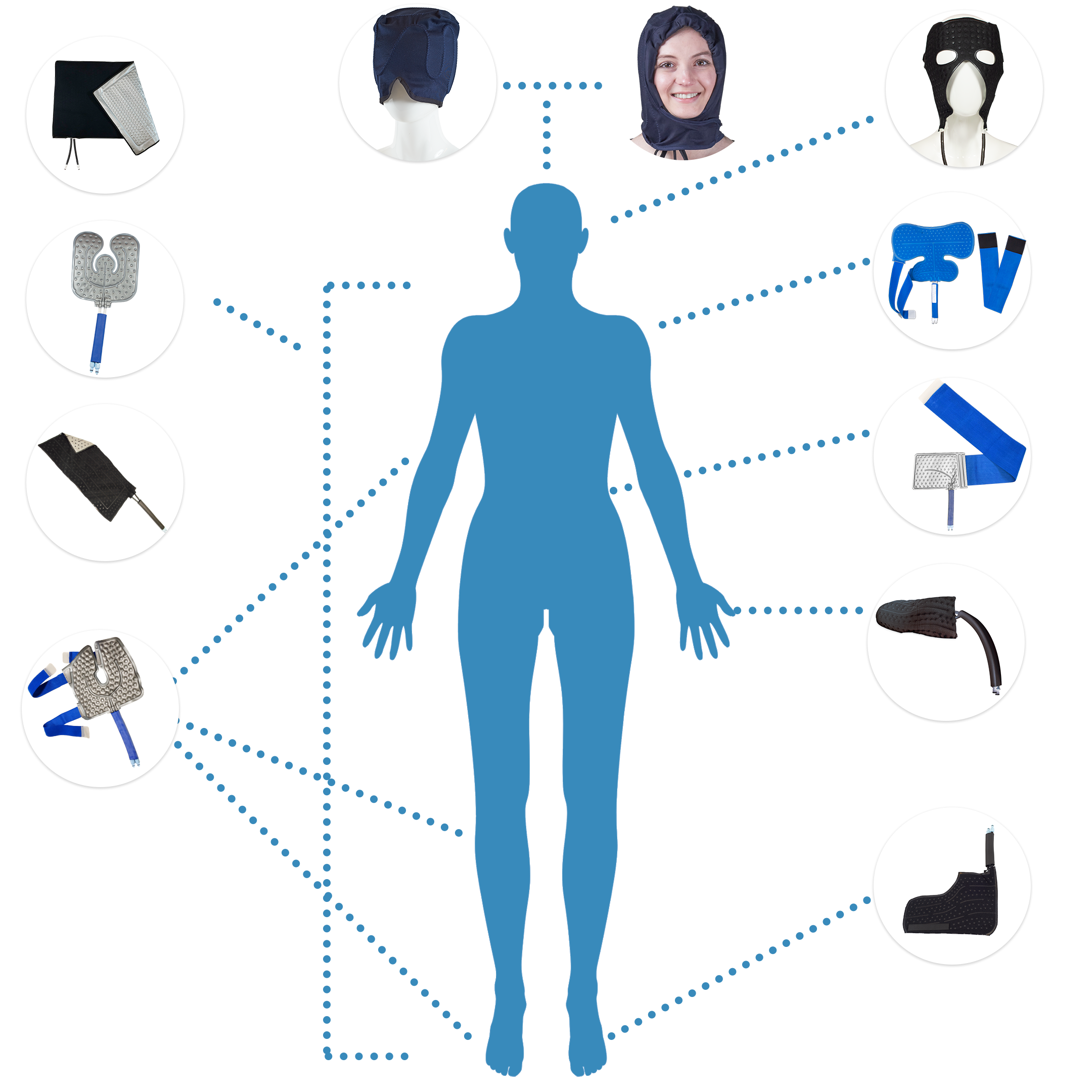 Cold or hot therapy on the go. Cooling powered by cold packs that morph to the shape of the body and soothing heat in many shapes and sizes.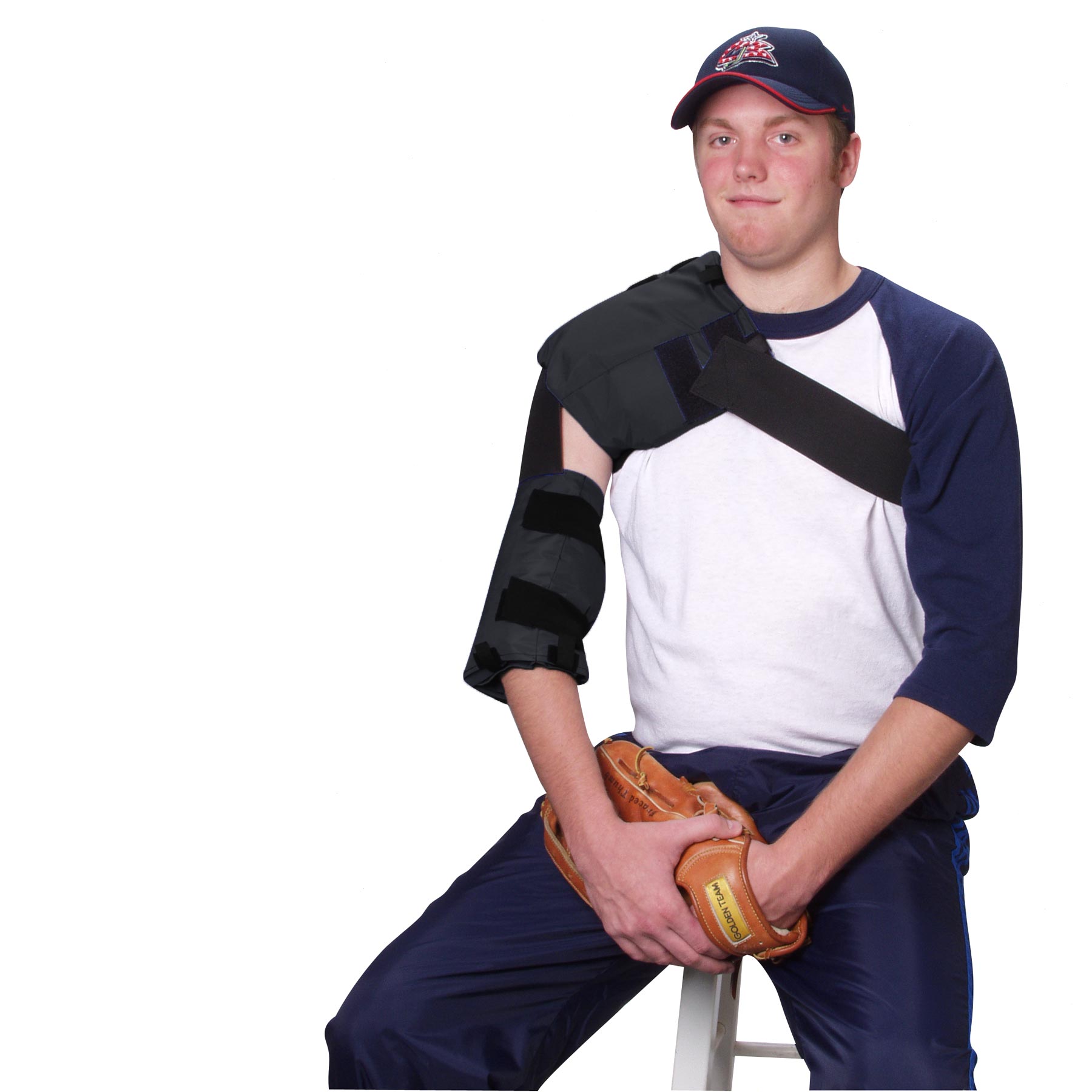 ---
Cooling Apparel
Get back in the game and stay refreshed with Polar's Sports Apparel.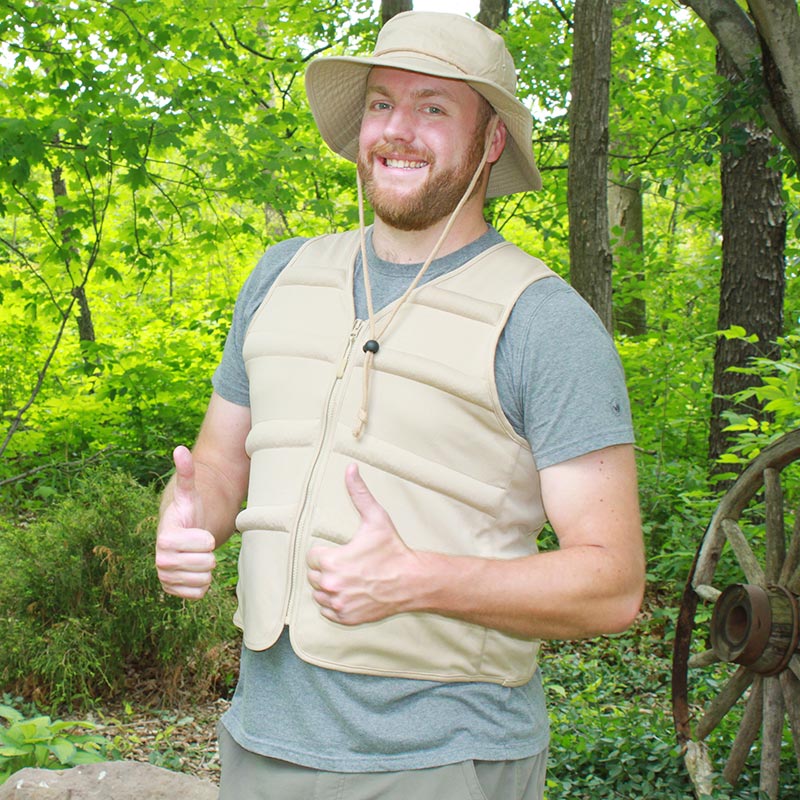 Cool Comfort® Vests
An innovative, lightweight hybrid cooling technology that can be activated in just minutes by placing the vest in water.The special Cool Comfort® gel has the ability to hold temperature for long periods of time.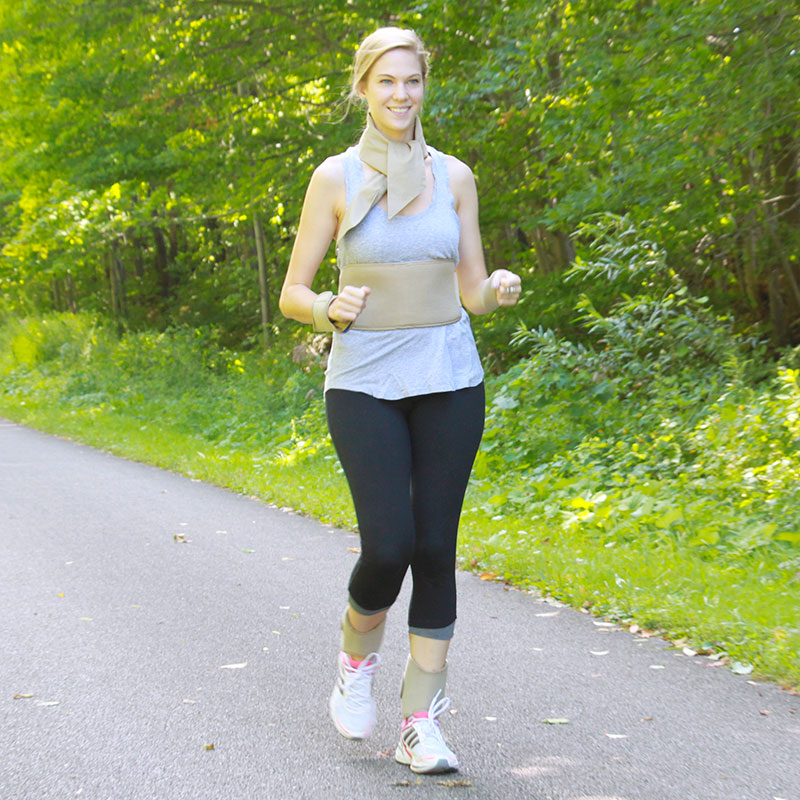 CoolFit® Kit
Live well, be fit, and stay cool with the CoolFit® Kit! Includes cooling accessories for before, during, and after exercise. Accessories target key arteries for the ultimate cooling.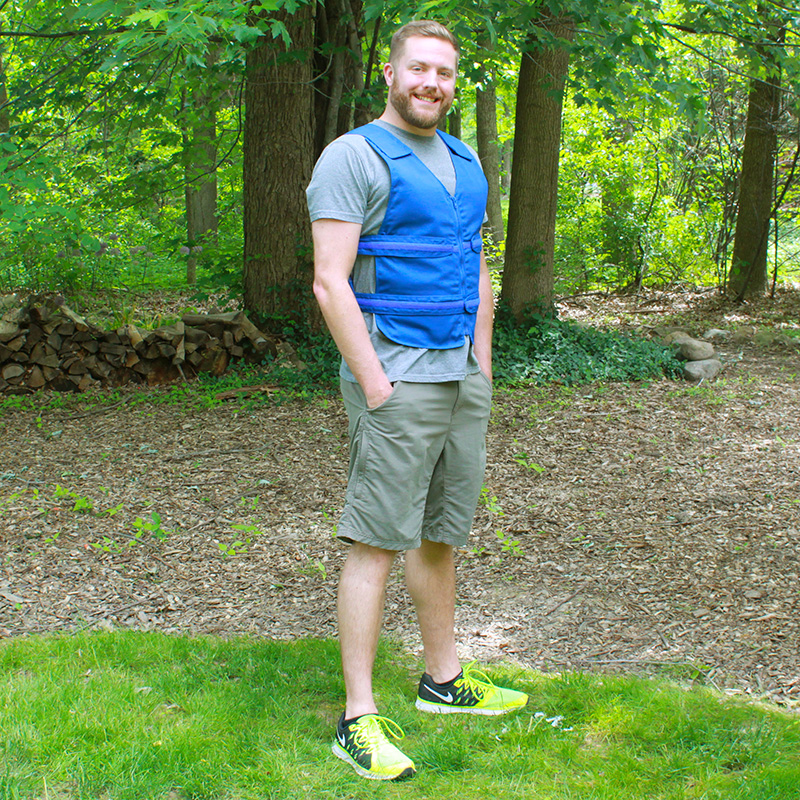 Cooling Pack Vests
Many sizes and straps at the shoulders, chest and waist allow for a fit tailored to your body type. Our patent pending spinal pack placement minimizes weight and maximizes cooling effectiveness.
Check Out Our Score Board
Our products have knocked it out of the park time and time again. If you're looking for a product for your specific activity please check out our sport and recreational testimonials!
Read More Here