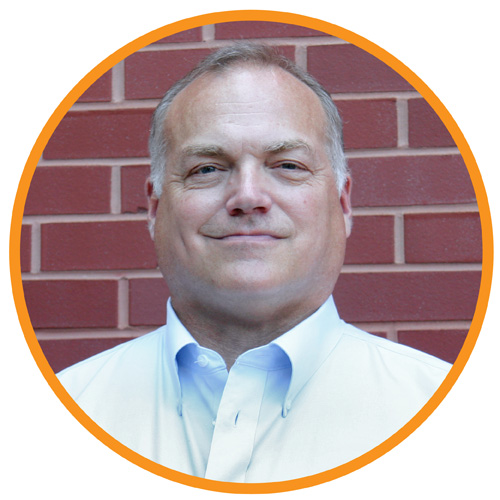 Polar Products Inc. Owner and CEO, William Graessle, is a University of Michigan trained engineer with over 35 years of experience in the corporate business world. Over 15 years ago, he decided to leave the C-Suite with the desire to be a more involved citizen and to manufacture a product that made a difference in people's lives. Bill found a small Akron company run by local inventor and firefighter, Steve Kelley. The business, established in 1984, had developed many innovative products and patents but was adrift as to what to do about them. Over the last 15 years, Bill has grown Polar by leaps and bounds and has transformed Polar Products Inc. into a leading worldwide manufacturer of body cooling and hot/cold therapy products.

Bill discovered that the many manufacturers of cooling garments (including Polar!) tended to have limited product lines based on an even more limited use of a single cooling technology. This short sightedness severely limited the effectiveness of their products. Bill applied his scientific and engineering knowledge, and as a result, Polar Products now manufactures optimized cooling solutions designed for the vastly diverse cooling requirements, needs and climates of our customers. To this day, Polar remains the only manufacturer of cooling garments to take this approach, which allows customer to make educated and informed choices from six different technologies, resulting in optimal performance for their unique needs.

Today, Polar cooling garments are used worldwide to cool surgeons in hot operating rooms, workers in sweltering factory conditions, military personnel out in the field, athletes and mascots on the sports fields and of course, many thousands of people who suffer from heat intolerance due to multiple sclerosis (MS) or other medical conditions.

The experienced product development team at Polar has designed vests and cooling garments to blend in fashionably with fine clothing as well as rugged vests designed for the rigors of the military and heavy industry. Polar offers a wide variety of cooling garments that hide discreetly under clothing as well as vests that are ideal for use before, during and after athletic events. Our product line continues to evolve based on valued feedback from our customers.

We also have not forgotten our first priority: to be good citizens to our employees, our community and our customers. Our commitment to the MS community is a good example; we do not just sell products to people with MS, we support the global MS community by donating products for research and non-profit events, raising awareness, providing support and assistance to clinics and hospitals across North America and most importantly, providing choices of affordable, high-quality and effective products to our customers.

Polar Products Inc. is a family-owned and operated small business. From the Polar family to yours, we thank you for your loyalty and trust in our company.