FSA and HSA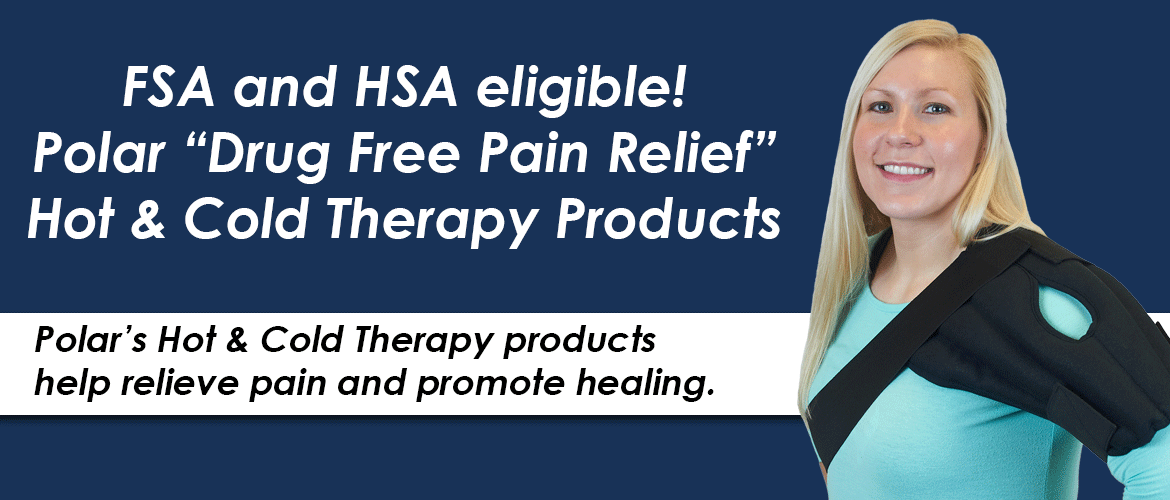 Using FSA and HSA:
Eligible products can be paid for at checkout on line or via the phone using your FSA and HSA card.
What is Flexible Spending Account (FSA) and Health Savings Account (HSA)?
When eligible employers provide FSA and HSA plans to their employees, a portion of their income is deducted prior to the payroll taxes and put into an account called a Flex Spending Account (FSA). This pre-tax money can be used to pay for health care costs that are not covered by insurance.
All of Polar's
Hot and Cold Therapy Products
are currently approved and listed for purchase with FSA (Flex Spending Account) of HSA (Health Savings Account) money. However Polar's
Body Cooling Products
are not currently approved for purchase with FSA or HSA money. This is because these products have a dual use, they can be used for medical reasons such as MS patients or for personal comfort. If you need our products for medical reasons and would like to purchase any of our non-listed products (body cooling) with FSA or HSA you can still do so. First contact your doctor and get a Letter of Medical Necessity for the product(s). After the products stated in the letter are purchased you can then submit a claim to your Plan Administrator along with the letter from your doctor stating the medical necessity to receive reimbursement.
Click Here For A List of GTIN Numbers.
Please contact us at 1-800-763-8423 if you have any questions!