(Also known as sensory information dysfunction or SI)
With more than 30 years of experience in manufacturing cooling garments for people living with heat intolerance, we hear from many individuals on how our cooling products have helped them live a happier and more enjoyable life.
Heat Related Issues with Sensory Processing Disorder (SPD)
Sensory Processing Disorder (SPD), formerly known as sensory information dysfunction or SI, can cause a range of issues in daily life. Everyone can occasionally have trouble interpreting sensory information, but for children with SPD, it is a chronic and serious issue. Heat sensitivity and processing disorders often go hand in hand.
SPD has a lot to do with how the body responds to external stimulus. That means that a sensory processing disorder and temperature regulation might be in conflict. Add SPD and heat, and a child might overheat more quickly or take too long to start sweating. Physical discomfort translates almost immediately into emotional distress. To avoid dealing with a sensory meltdown, it is best to take proactive steps to help your child with temperature sensitivity. Source: Brain Balance
Non-Profits:
The information on this site is not intended or implied to be a substitute for professional medical advice, diagnosis, or treatment. Please consult a licensed healthcare practitioner before using any hot/cold therapy or body cooling product for a medical condition.
The following products may help: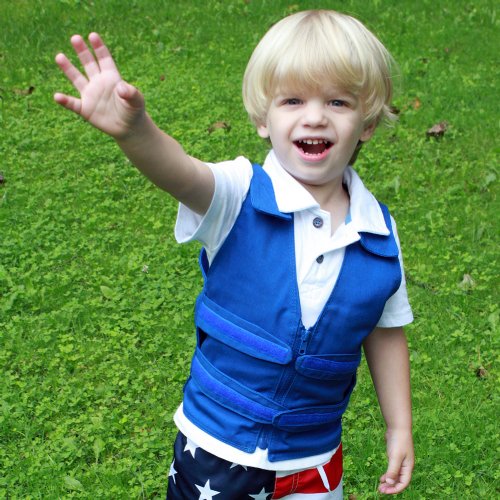 See our complete line of toddler and children cooling garments