With more than 30 years of experience in manufacturing cooling garments for people living with heat intolerance, we hear from many individuals on how our cooling products have helped them live a happier and more enjoyable life.
"We are huge fans of the Children's Cooling Vest! My 10 year old son has POTS and Exercise Induced Anaphylaxis...and the vest has been a way he can participate in fun activities again. He wore this one in a variety show and his friends wore costumes to make it military themed"- Mary R
"I ordered my [Kool Max® Zipper Front Vest] in July. I was diagnosed with POTS (postural orthostatic tachycardia syndrome) last June. It's been one year since my diagnosis. I struggle daily to live a normal life. I have severe heat intolerance due to my syndrome due to my autonomic system failure. I wanted to be able to enjoy outdoor activities again and found your product. I went to the beach this month and wore it and was able to enjoy myself. This product is amazing! I have told all my fellow POTS sufferers!!" - Lacey in Monroe, Louisiana
Heat Related Issues with P.O.T.S.:
According to the article, Lifestyle Adaptations for POTS, "It is important for POTS patients to maintain an even temperature as extremes, particularly heat, can exacerbate symptoms.8 Air conditioning, body cooling vests, sun shirts, handheld misters/personal fans, hats, layers in case of temperature fluctuation, and quick drying clothing and sheets can all be helpful in maintaining an even temperature." Source: Dysautonomia International
Non-Profits (Using the umbrella term Dysautonomia):
The information on this site is not intended or implied to be a substitute for professional medical advice, diagnosis, or treatment. Please consult a licensed healthcare practitioner before using any hot/cold therapy or body cooling product for a medical condition.
The following products may help: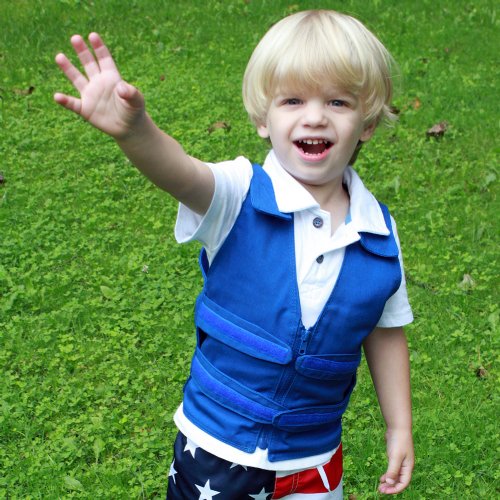 See our complete line of toddler and children cooling garments