With more than 30 years of experience in manufacturing cooling garments for people living with heat intolerance, we hear from many individuals on how our cooling products have helped them live a happier and more enjoyable life.
"Our daughter has a very rare genetic deletion called 22q13 or Phelan McDermid Syndrome. Body temperature regulation is affected by this and if it's over 80° Fahrenheit outside she can only spend a few minutes out. This phase change Stay [Cool 58] [Cool Kids Cooling Vest] has helped greatly. She was able to watch her brother play baseball games thanks to this technology." - William in Alabama
"Thank you so much, we love the product. Having a way to keep my son's body temperature regulated in hot weather has been life changing for us and lots of parents with children who have Phelan-McDermid Syndrome." - Chardell in FL
Heat Related Issues with Phelan McDermid Syndrome
People with PMS also seem to perspire less than others and are at risk of overheating. It is very important that caregivers monitor carefully for injuries and overheating. Source: National Organization for Rare Disorders (NORD)
Non-Profits:
The information on this site is not intended or implied to be a substitute for professional medical advice, diagnosis, or treatment. Please consult a licensed healthcare practitioner before using any hot/cold therapy or body cooling product for a medical condition.
The following products may help: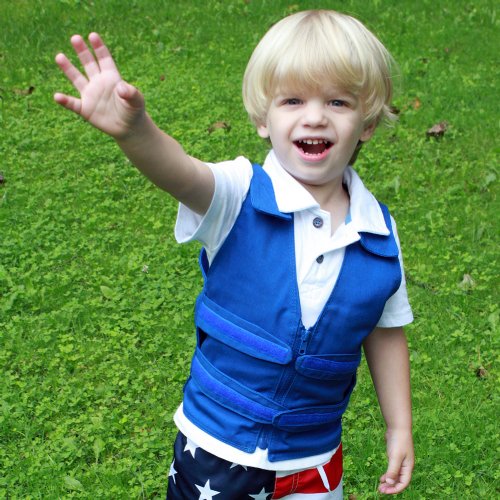 See our complete line of toddler and children cooling garments