(also includes Hypohidrotic Ectodermal Dysplasia (HED) and Ectodermal Dysplasia (EDS))
With more than 30 years of experience in manufacturing cooling garments for people living with heat intolerance, we hear from many individuals on how our cooling products have helped them live a happier and more enjoyable life.
"The Polar Child's cooling vest is amazing! We live in Ukraine and our son has HED - Hypohidrotic ectodermal dysplasia. He is 4 years old and he doesn't sweat and doesn't like summer, because of heat. It makes our lives difficult. But thanks to your perfect cooling vest we can go to the outside and even play and run. We bought a toddler cooling vest two years ago, and my son wore it very well. It really helps him. We used it about 2 years and our son become older, so we bought cool kids cooling vest: cooling kit with neck wrap etc. This one is bigger and keeps the comfortable temperature about 2 hours. We cannot buy in Ukraine something like this. There are no cooling vests for kids in Ukraine. Truth be told the vest is expensive for us but it is one way to live 5 months in a year. Thank you so much!" - Svetlana L, Ukraine
Heat Related Issues with Hypohidrotic Ectodermal Dysplasia:
Heat exposure must be monitored with strict monitoring of body temperature. Heat generating activities in older children must be tackled with physical cooling measures such as frequent drinking of cold liquids, wearing special cooling vests and caps. Source: National Center for Biotechnology Information, U.S. National Library of Medicine. https://www.ncbi.nlm.nih.gov/books/NBK563130/#article-20879.s8
Non-Profits:
The information on this site is not intended or implied to be a substitute for professional medical advice, diagnosis, or treatment. Please consult a licensed healthcare practitioner before using any hot/cold therapy or body cooling product for a medical condition.
The following products may help: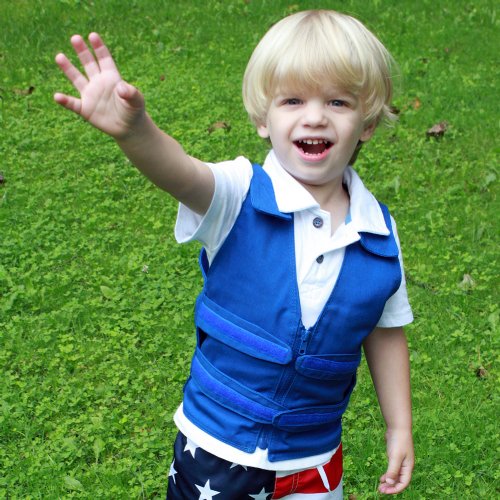 See our complete line of toddler and children cooling garments