Hours of continuous cooling for the entire O.R staff!
The CoolOR® Circulating Water Cooling Vest System is a proven solution for dealing with heat stress in the OR. This lightweight vest provides the highest level of continuous personal cooling available. Specifically designed for operating rooms, this system is used by hundreds of hospitals nationwide.
---
Choosing The Ideal Cooling Vest
Polar offers a wide range of cooling vest sizes, styles, and fabrics. Our cooling reservoirs can be cooled by ice or cooled by an attached chiller. Check out the link below to learn more about which vest will be best for you!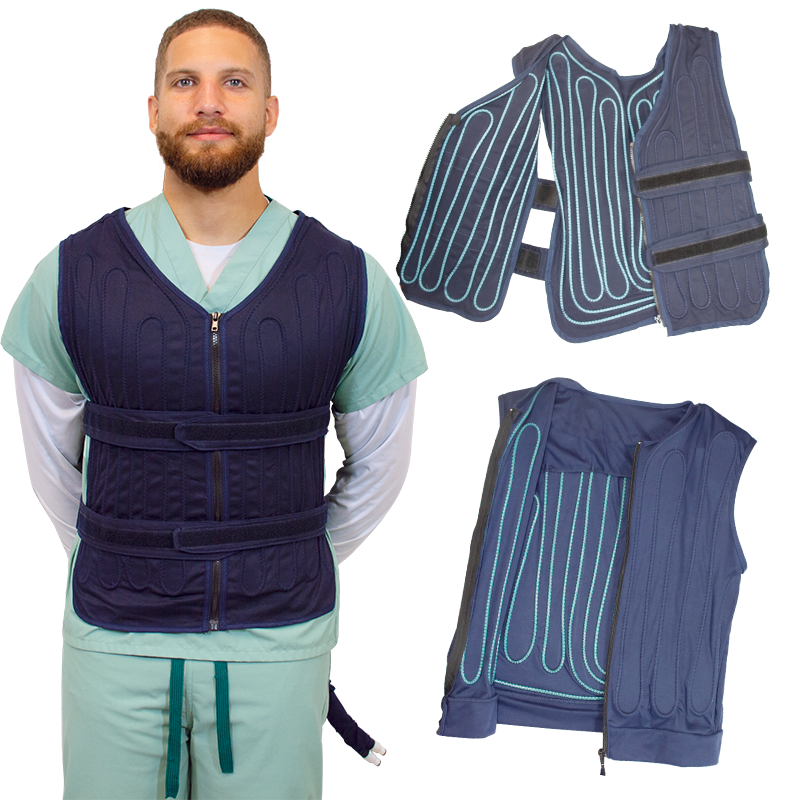 ---