With more than 30 years of experience in manufacturing cooling garments for people living with heat intolerance, we hear from many individuals on how our cooling products have helped them live a happier and more enjoyable life.
"I purchased the Cool Kids [Cooling vest, neck wrap and extra packs] for my 6 year old daughter who is unable to thermal regulate. (Unable to sweat) This product has opened up so much for her. She is now able to participate in P.E. and outdoor activities. I HIGHLY recommend this product and company to others. Customer Service was extremely helpful as well!! Thank you again Polar Products!!" - Natasha in Nebraska - Product: Cool Kids™ Cooling Kit
Heat Related Issues with Children:
Heat intolerance can be a complication of many conditions, and also may be a side effect of medications According to ComplexChild.org magazine (2017), the most important key to dealing with heat intolerance is prevention. There are many common sense strategies for preventing mild heat intolerance in children.
ComplexChild states, "Any child with moderate to severe heat intolerance should have a cooling vest" Complex Child: When Summer Makes You Sick
Non-Profits:
There are many non-profits helping with the various conditions that can cause heat intolerance with children. Find them under the specific condition your child has.
The information on this site is not intended or implied to be a substitute for professional medical advice, diagnosis, or treatment. Please consult a licensed healthcare practitioner before using any hot/cold therapy or body cooling product for a medical condition.
The following products may help: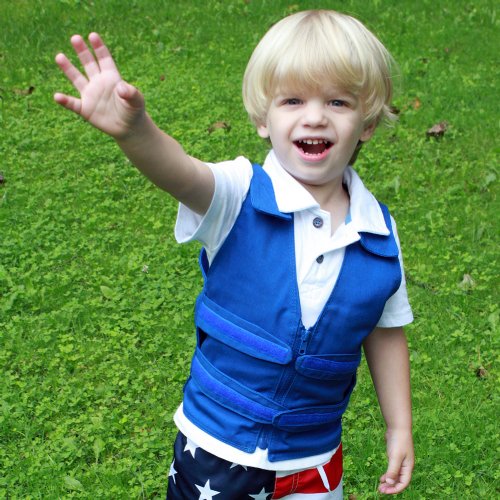 See our complete line of toddler and children cooling garments