"Your product saved my life, I've been using it ever since I got out of surgery. All of my physical therapists and doctors are surprised and saying I am so ahead of my recovery time. Thank you so much, and thank you for the wonderful customer service!"
-Lori, Online Order
---
All Active Ice® 3.0 Systems
---
The Active Ice® 3.0 System

Patent Pending Programmable Digital Timer Control allows the unit to be set with custom "on" and "off" times specifically per your health care professional's recommendation! A Critical Safety Feature!
Our systems come with the largest cooling reservoirs available on the market. Choose between our standard nine (9) quart reservoir with carrying handle or upgrade to our sixteen (16) quart reservoir with wheels and retractable handle.
The larger the cooling reservoir, the more ice that can be added, the longer your cooling will last! Our cold therapy pads provide excellent coverage of the affected area. Included and/or attached elastic + velcro belts provide comfortable compression while the insulated outer fabric directs maximum cold therapy to the target areas.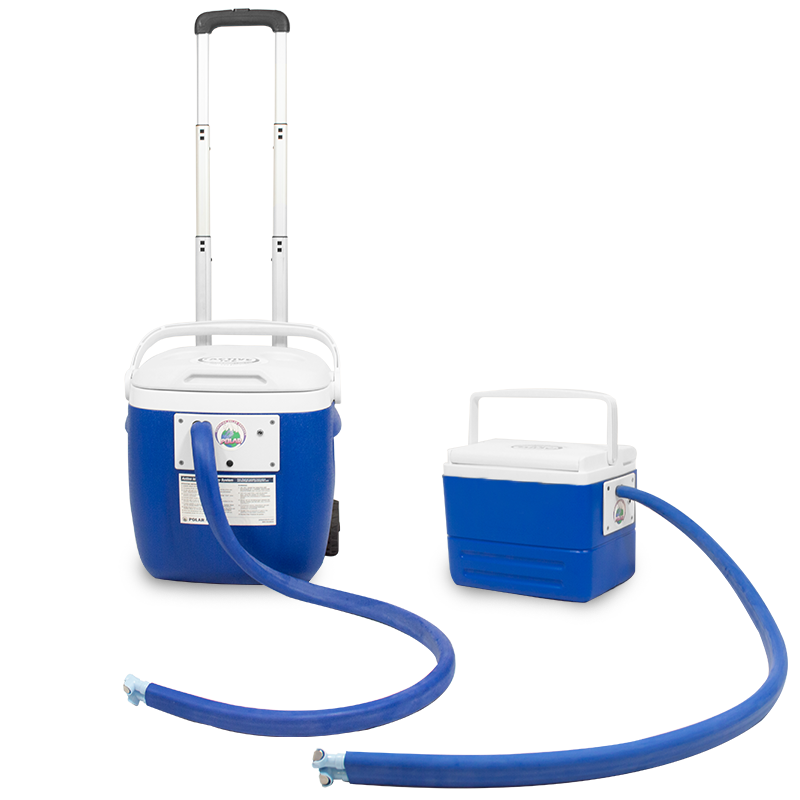 Our comfortable and easy-to-use cold therapy system is great for drug-free pain relief after injury or post-surgery! Polar Products provides cold therapy systems that are designed for specific areas of the body and universal systems designed to be used anywhere.
---
Compare Us To Other Systems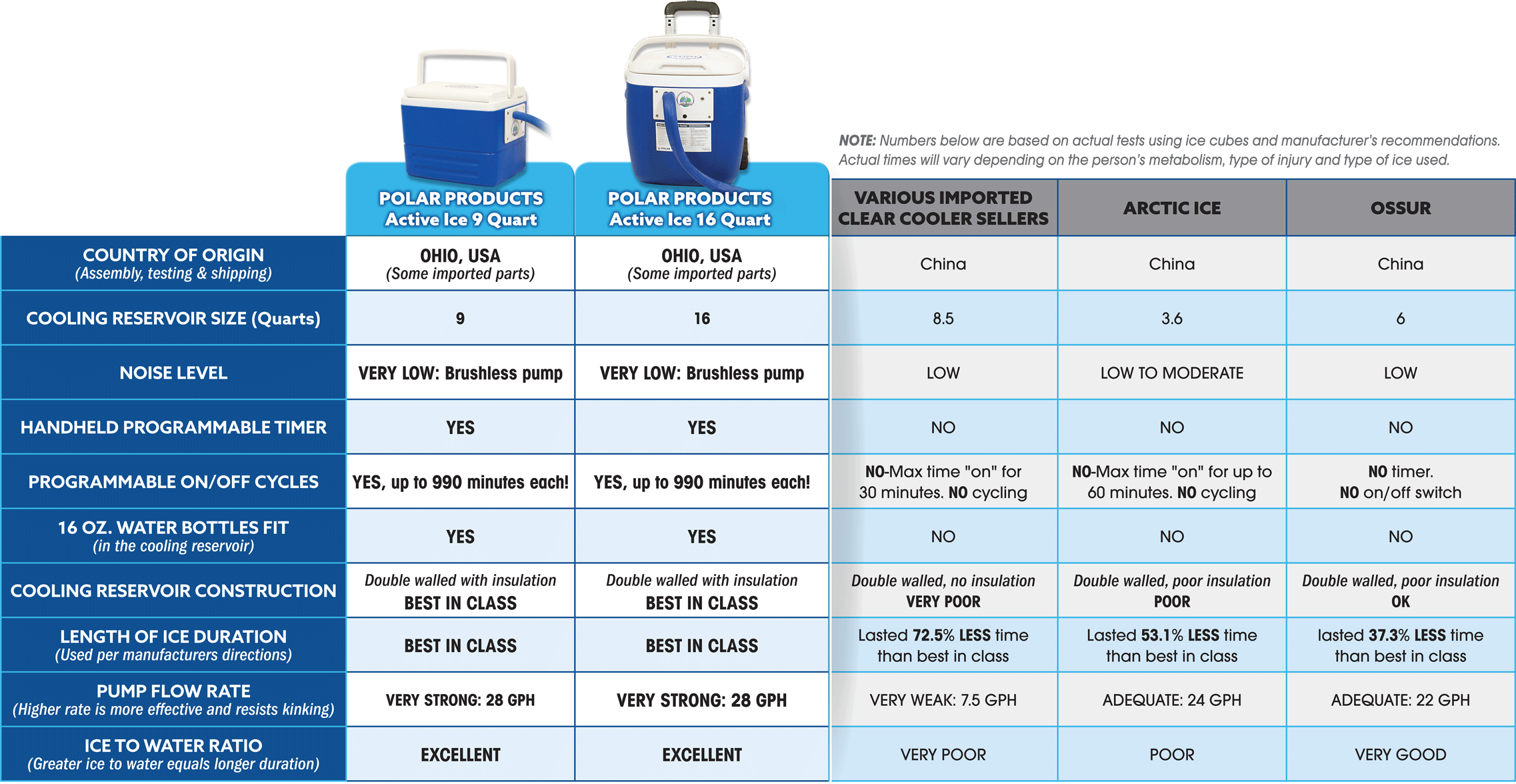 Resources
---
FSA & HSA Questions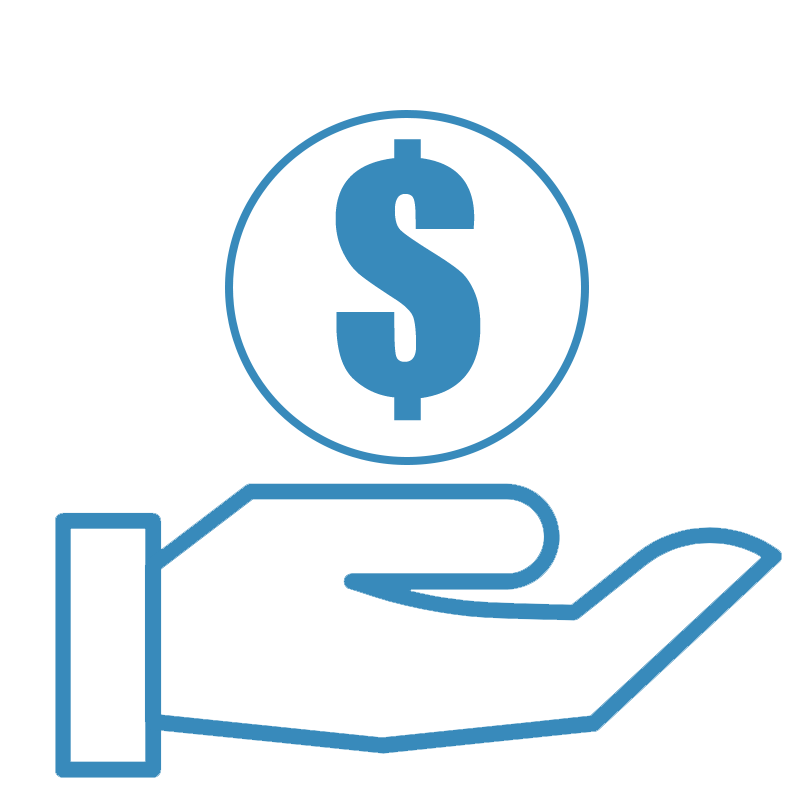 Flex Spending Account (FSA) and Health Savings Account (HSA) Eligible Products. Can be paid for at checkout on line or via the phone.
Operations Manual

Download the most recent Active Ice® Manual. Our manual includes everything from step-by-step instructions to troubleshooting your system.
Insurance Questions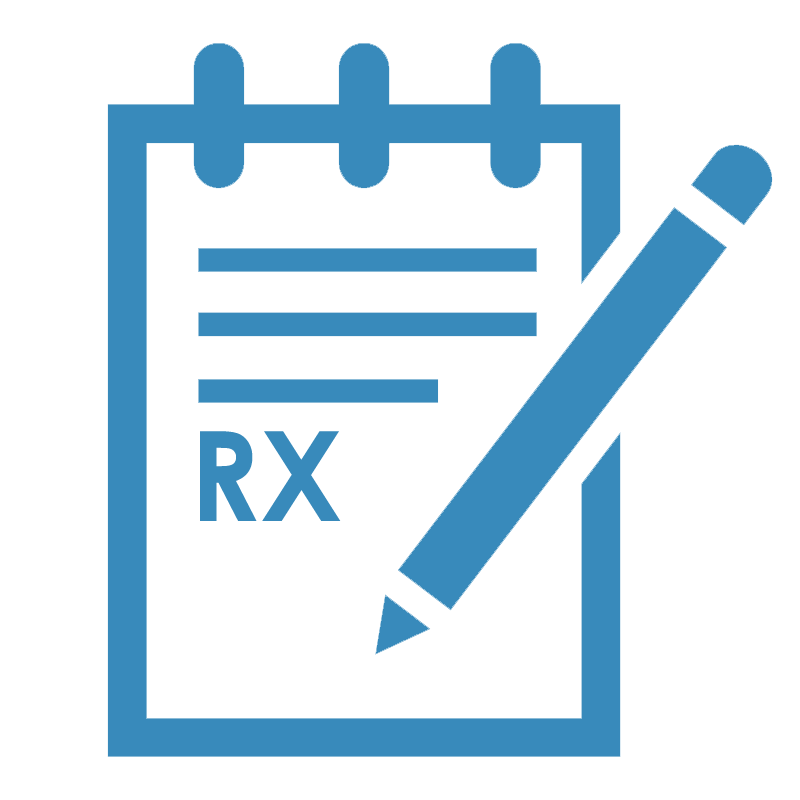 We do not bill insurance.
You should contact your provider prior to placing your order to see if they will cover the products you require.
Instructional Videos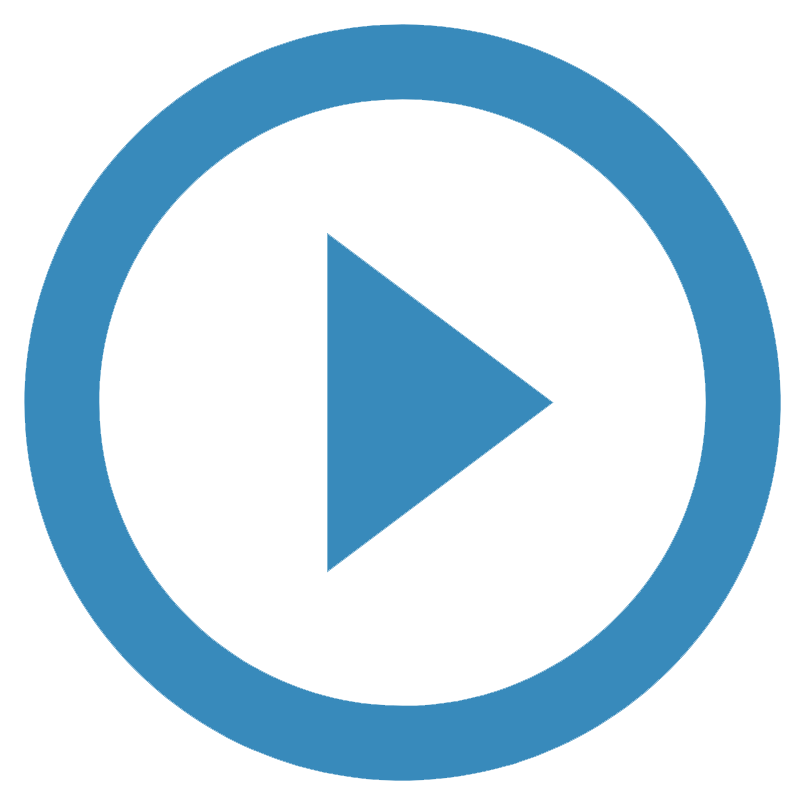 Instructional videos of Active Ice System® set-up and use. This section of our website will be avaliable this winter.