Soft Ice® Cold & Hot Packs stay soft, flexible and comfortable when frozen!
The patented eco-friendly formula transfers heat out of the targeted area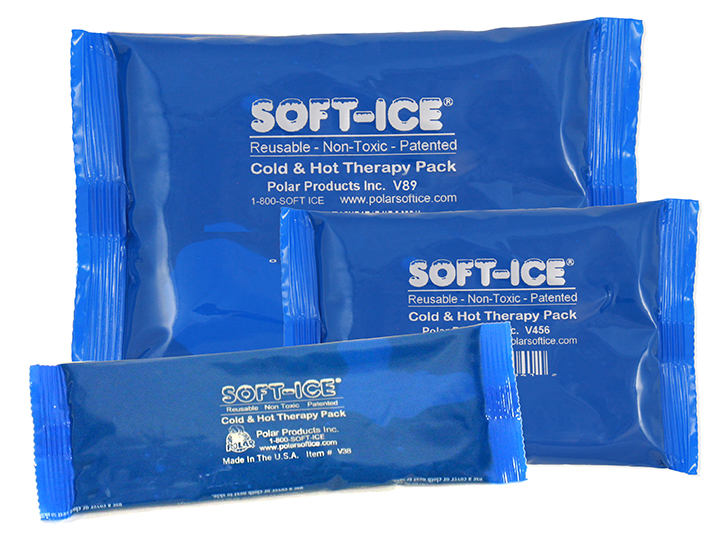 more effectively than alternative methods. V-Series Pack sizes available from 3" x 6" to 8" x 11".
Microwavable
Dual-packed heavy duty pouch
---
"The Polar Soft Ice pack is as described and is good quality. I have bought ice packs from other companies and Polar Products is a better product at a competitive price. I plan to buy again from them in the future."
-Greg R. in Texas

"Great product! Soft when frozen, so it shapes itself to the hurting body part. Not as cold as ice cubes, which is good. High quality bag, that looks like it will last for a long time. Bought three, so I can keep replacements in the freezer. Support department is great too. I had an issue with my delivery and they solved it promptly. Thanks Polar Products!"
-Stevan V. in California



"Rough adjustment at the chiropractor's office. Thank goodness he had a Polar Soft Ice pack on the traction table. Much needed relief! Even had his name on it and he gave it to me."


-E.C. in Ohio