With more than 30 years of experience in manufacturing cooling garments for people living with heat intolerance, we hear from many individuals on how our cooling products have helped them live a happier and more enjoyable life.

"This is my daughter's 2nd Kool Max vest, as she outgrew the 1st (which lasted 4+ years of daily use). Due to her Mitochondrial Disease, she is unable to regulate her body temperature. This vest has given her the freedom to go outside when it is over 75 degrees. THANK YOU for this precious gift, and the freedom to go places and still maintain a safe core temp." - E. McClanahan in Concord, CA
Heat Related Issues with Mitochondrial Disease
In the archived webinar, "Cool Ideas for Adults and Kids with Heat Intolerance," presenter Maggie Orr, RN, MSN, EdM states: "It is very common for people with "Mito" to experience abnormal regulation of body temperature. One might have abnormal baseline body temperatures, inefficient or excessive sweating, inability to tolerate heat or cold."
Later in the program she offers suggestions on how to keep the body cool, noting "Air conditioning, misting the skin with water and using a fan are simple strategies to cope with the heat. In addition, use of a cooling vest may aid a person to keep a stable body temperature." Source: MitoAction.org
Non-Profits:
The information on this site is not intended or implied to be a substitute for professional medical advice, diagnosis, or treatment. Please consult a licensed healthcare practitioner before using any hot/cold therapy or body cooling product for a medical condition.
The following products may help: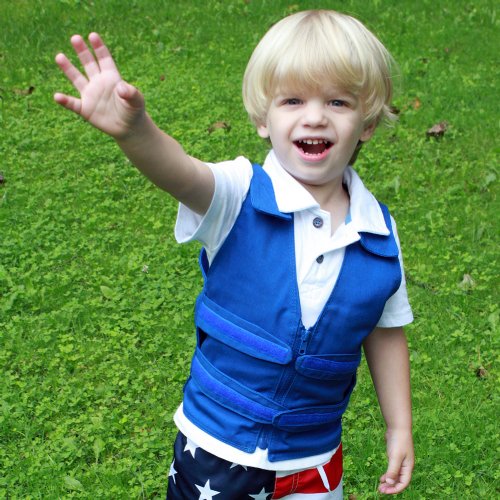 See our complete line of toddler and children cooling garments