Our mission is to be the leading provider of effective, high-quality and affordable body cooling products for people with multiple sclerosis (MS) throughout the global MS community.

We will do this by:
Listening to feedback, preferences, and suggestions from our customers, MS health providers, and MS non-profit organizations
We offer Solutions for Cooling Every Body™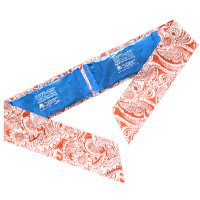 Polar Products is proud to support multiple sclerosis awareness
and research for a cure.

20% of proceeds from our

"MS Awareness" Quick Cool™ Scarf benefit national MS non-profits.
Read more about our "MS Awareness" Quick Cool™ Scarf here.

Please feel free to contact us with your questions, comments, and suggestions.