Comfortable, easy to use
and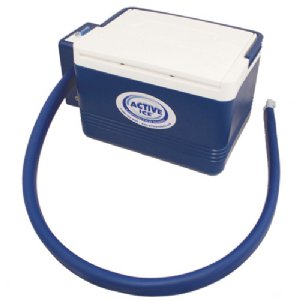 portable drug-free pain relief.
Ideal
for after surgery, when serious pain relief is required.
Can be used for knees, shoulders, back,
ankles, elbows, calves and more.
We have many options available to customize this system for you:
A great system just got better!
We've improved our Active Ice System for 2014!